Discover how the MSc Accountancy programme at Nanyang Business School, NTU Singapore, can boost your career in accounting.
Here are questions and answers about the Master of Science in Accountancy degree. A MSA programme is available from Nanyang Business School as well as other universities around the world.
How Do You Abbreviate Master of Science in Accounting?
The Master of Science in Accounting is typically abbreviated as MSA but other variations exist, including MSc in Accounting [or Accountancy], MSc (Accounting) and MS in Accounting.
What Does MS in Accountancy Mean?
An MS in Accountancy is a Master of Science degree that provides an immersive look into the world of accounting. Students are expected to complete many of the same tasks as those who are enrolled in an MBA in Accounting program. Students are granted the opportunity to expand upon these skills even further with classes that are highly focused and take the understanding of the field to a heightened level.
A MS in Accountancy helps prepare students to take on the ever-changing business needs of today and the future to carefully confront issues in the workplace. A common tool is to use a financially focused plan of action.
Why NTU Is Good for Accounting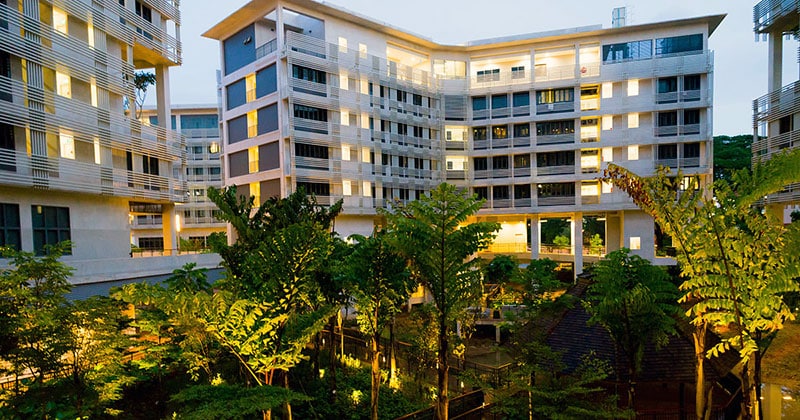 Nanyang Business School at Nanyang Technological University (NTU) is well-regarded for its accounting programs. In fact, its Master of Science in Accountancy program is consistently ranked among the top 10 in the world by the Financial Times.
Additionally, NTU is accredited by several accounting organizations, including the Institute of Management Accountants and the Association to Advance Collegiate Schools of Business. These accreditations indicate the high quality of its accounting programs.
Is a Master of Science in Accounting Worth It?
A Master of Science in Accounting can be worth it for those who are looking to propel themselves to a higher ranking position in banking or any sort of company that has a financial department.
Students gain the necessary analytical skills and expand their knowledge of the principles of accounting. It takes a great deal of work and dedication to earn a MSA.
Accounting, as a whole, is a relatively secure field as employers in all industries are constantly on the look for those who have the skills and experience to back it up. Job growth is always positive — aside from clerical level positions, which are shrinking — and is projected to be above average overall out to 2028.
Accounting professionals who have a graduate level education are much more likely to get hired, simply increasing their chances of obtaining their dream job with conditions that are already favorable for them.
You are likely also curious in regards to the salary of someone who has obtained their MSA. Those in the accounting field are often the recipients of high wages. Accounting is a particularly lucrative career path and the median pay for those someone with a masters degree is upwards of $70,000 yearly.
Which Is Better: MBA or MSc in Accounting?
If you are looking to go into the field of professional accounting, the MSc in accounting is by far the best choice. This is due to the fact that the degree is specialized and focused entirely on accounting. An MS degree program is typically used to prepare students for particular certifications such as the CPA.
An MBA is better suited for those who want a general business education The MBA will typically only include at most two accounting classes whereas the MS in Accounting will be composed mostly of accounting classes.
Note that many of the top jobs for MBA graduates would benefit from being filled by someone with strong accounting skills. While an MBA may be the preferred management credential, having an accounting masters demonstrates a high level of technical proficiency and must be seen favorably.
Which Is Better: CPA or Masters in Accounting?
A CPA and a Masters in Accounting both have their respective perks when it comes to a career in finance.
To begin with, the CPA will be quite a bit cheaper than an official masters program, meaning that you likely will not have to take out student loans. Not only that, but the CPA can easily be completed while juggling your other daily activities such as going to work and raising a family. It is not at all unusual for someone to complete the process in its entirety within a year.
The masters program is known to provide students with a more thorough education. It will typically take a little over two year to fully complete the program and the material covered will be more in-depth and comprehensive than the information learned with a CPA. Students can expect to obtain an abundance of knowledge relating to their chosen career path that will help them throughout the entirety of their career.
How Long Is an Accounting Masters?
As mentioned above, it takes roughly two years to complete an accounting masters program if you are attending full time. Note that shifting to part-time and online doesn't usually mean a doubling of the time it takes since online classes typically tun year-round.
However, the MSc Accountancy program at Nanyang Business School in Singapore has a duration of 12 months for full-time students.
How Hard Is It to Get into NTU Singapore Business?
Admission into the MSc Accountancy programme at Nanyang Business School is competitive, as the school receives many applications each year. To be considered for admission, applicants must possess a good bachelor's degree from a recognized university, preferably with a business or accounting background. Applicants must also demonstrate a strong academic track record, excellent communication skills, and relevant work experience.
In addition to meeting the academic and professional requirements, candidates must also submit a completed application form, official transcripts, letters of recommendation, a personal statement, and a current resume. The admissions committee will evaluate each candidate's qualifications and determine whether they are a good fit for the programme.
Overall, admission into the MSc Accountancy programme at Nanyang Business School is challenging, but not impossible. If you have a strong academic background, relevant work experience, and a passion for accounting and finance, you may be a good candidate for this programme. Carefully review the admission requirements and submit a well-prepared application to increase your chances of being accepted.
What Kinds of Jobs Can You Get With a Masters in Accounting?
Employers are always on the hunt for candidates who have accounting experience and the necessary credentials. As such, there is no shortage in the amount of jobs available.
Some of the most common jobs obtained by those who have a masters in accounting include the positions of Chief Financial Officer, Management Analyst and Financial Manager. Government jobs, with associated titles, are also popular career options for graduates. These are just a few of the job options that could be available to you upon graduation.