These online MBA programs in Australia for 2022 are all flexible and affordable. They offer excellent academic quality. Moreover, you can flexibly learn at your convenience during each week.
Students are able to evaluate these online programs by completing the first four subjects. They earn a Graduate Certificate in Business Administration (GCBA) after completing these initial units.
Mostly, students like the flexibility and additional advantages of an MBA online. If you're pleased with your learning experience, you can continue to complete the MBA program in full.
Benefits of Online MBA from Australia
The best online MBA programs from Australia are as just as good as campus-based courses. The programs also provide extra benefits of flexibility, value for money, and interactive learning. Key advantages include:
The MBA courses are affordable for students.
The business schools have designed these programs for online learning. They are fully flexible.
Assessment is not exam-based. The universities assess the students continuously.
Advanced digital learning enables modern programs with full online support.
Universities are able to offer the better learning support services due to reduced operational costs.
You're still able to build business, management and leadership skills to the same level as you would with an on-campus program. Online learning just increases convenience and your ability to study part-time as a working professional.
Top 4 Online MBA Programs in Australia
These online MBA courses offer the students everything you could want and expect from a well-priced degree. Learning is interactive and the programs are designed for part-time online study.
The courses are not self-paced types. Such programs only provide minimal support and don't provide a classmate participation experience. Students leave such programs in high numbers before completion.
Similarly, the list excludes adapted MBA's that represent a poor online replica of a campus program. Adapted courses tend to be inflexible and carry unwanted design features, such as end-of-year exams.
Here are the top four picks. For further details about the programs and an up-to-date list of MBA rankings, see the MBA page at Lerna Australia.
1. Southern Cross University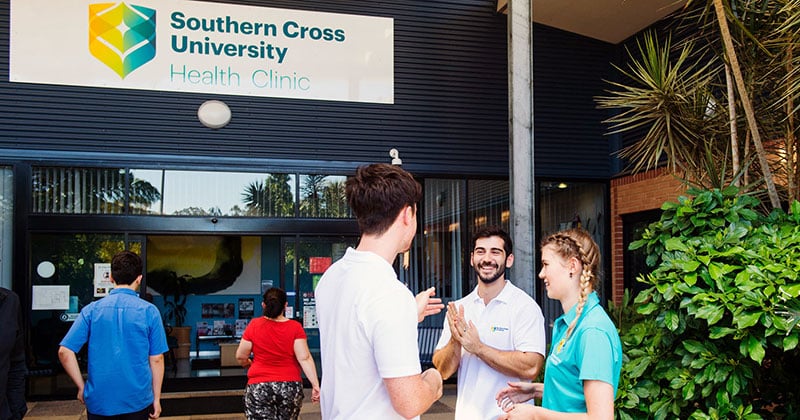 Southern Cross University provides a modern e-learning platform that delivers seven-week modules. Every year, students get six start points with these modules. They also have the option of choosing a general or specialized program.
MBA students can choose from the following specialization streams: Managing and Leading People, Health Services Management, Accounting, and Information/ Knowledge Management. SCU Online has designed the MBA course for distance learning. Hence, students can quickly and intuitively learn by enrolling in this 100% online MBA.
2. James Cook University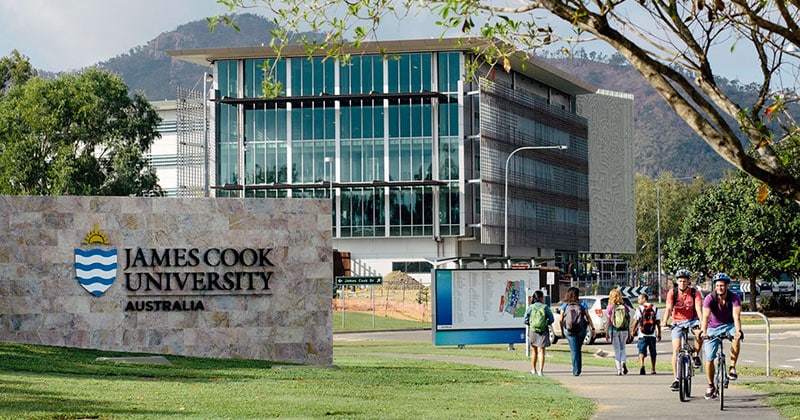 The online MBA course from JCU Online is highly flexible. It runs all year round. You can complete the program faster or take a break at any time in the year. You can also focus on one unit at a time. All this implies that you can combine your MBA online with a full-time job.
You can specialize in any of the following three areas: Data Management and Analysis, Global Perspective and Strategy, and Organisational Leadership. The university also assigns a Student Success Advisor for online guidance. The students can learn by choosing anything from the online LearnJCU repository.
3. Ducere Global Business School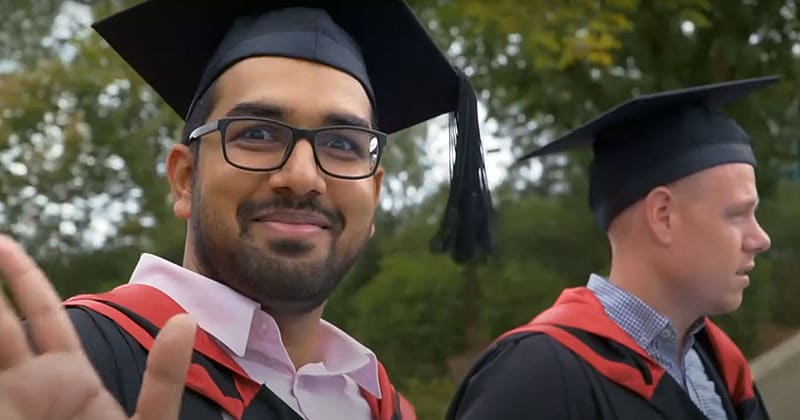 This international business school offers an online MBA that has been running for several years. The university has partnered with the Torrens University Australia for delivering the MBA degree. The Innovation and Leadership MBA is amongst the best Australian online MBA programs.
The innovative business school teaches applied skills by connecting students with Australian businesses. You get to do actual online projects in small teams for your professional development. You get the real skills in this manner and don't waste time in theoretical learning for academic exams. The students enjoy the activities, and that is why the completion rates are excellent.
4. University of Adelaide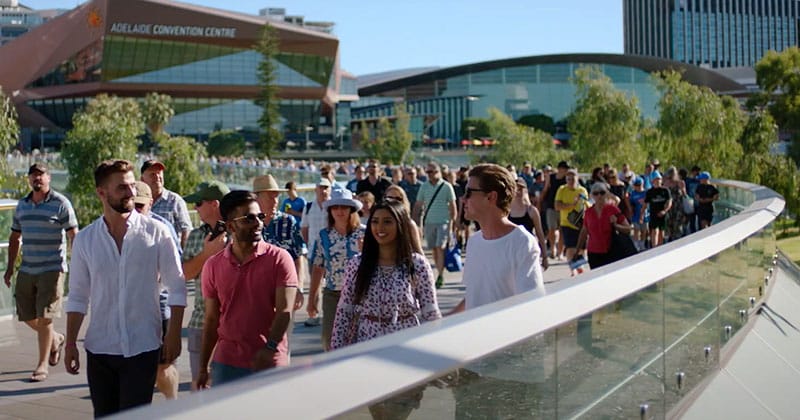 University of Adelaide students access a comprehensive curriculum with finance, marketing, leadership, innovation and entrepreneurship courses. They can also specialize in the streams of health management and IT.
Enrolled students have 6-week learning modules with interactive classes and full online support. Overall, they get an excellent curriculum and can potentially come away with the skills and confidence to run any organization.
AACSB Accreditation
A number of online business schools in Australia are accredited by the Association to Advance Collegiate Schools of Business (AACSB). Note that not being accredited doesn't imply a graduate school is of lesser quality. At last check, AACSB accreditation was held by 16 Australian universities with distance learning MBA courses:
Adelaide Business School
Curtin Business School
Deakin University
Griffith University
La Trobe University
Macquarie University
Monash University
Newcastle Business School
QUT Business School
Swinburne University of Technology
Tasmanian School of Business and Economics
UniSA Business
UNSW Business School
UTS Business School
UWA Business School
Western Sydney University
Entry Requirements
An undergraduate degree and a couple of years of professional experience are essentially all you need to be admitted to most Master of Business Administration programs in Australia. Your bachelor's degree doesn't have to be in business; any discipline is acceptable. And Graduate Management Admission Test (GMAT) scores aren't usually a factor.
Even without a degree, course admission is possible if you have extensive work experience. But you may need to start with a Graduate Certificate in Business Administration, which is made up of four subjects from the online MBA program. Some programs, via the graduate certificate pathway, also accept students without significant professional experience if other entry requirements are met.
FEE-HELP government loans are available to cover tuition fees for Australian MBA students. These are automatic and paid back gradually according to your income level.
Note that international students on a Student Visa aren't able to do fully online university courses in Australia. But the courses are open to students from abroad, provided that you meet English language proficiency requirements.